The Original Dirty Harry® Trademark is the exclusive property of the Original and Current Trademark Owner, Jerome Mark Ardolino. The Original Dirty Harry® design is also TM and Copyright 1975-2017, Jerome Mark Ardolino/a.k.a. Jerry Ardolino of Texas. All other designs & trademarks herein; Copyright 2007-2017 Jerry Ardolino of Texas.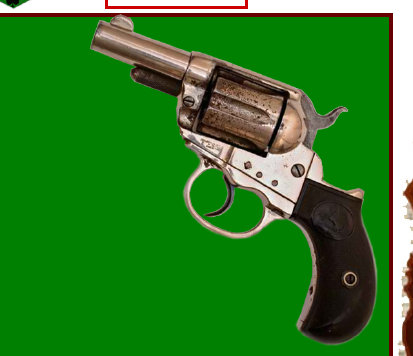 From the 1880's Gambling Dens of Tombstone, to the Dice Games in the
Alleys of
Houston,
To theFanTan
Game Tents in
San Fransico's
Chinatown;
The ARIZONA DANDYTM
Always keeps The Gambler's Gun Just Inches Away from his Gun Hand; Ready for Play, ready for Action--Always With Class.
Hand-Constructed of Heavy, Prime, Hand-Selected Vat-Dyed Black Cowhide; Unlined, but "Slick-Buffed"
inside of the Holster.
Made For Every Cowboy Gun and Black Powder Gun Ever Manufactured; Colts, Colt Clones, EMF's, Ruger Vaqueros, Vintage Hawes', Piettas, etc. Made To the EXACT GUN. We fit every holster so you can cock your gun and spin your cylinder and start throwing lead, as soon as you "clear leather."
The ARIZONA DANDYTM Belt---an Authentic-to- the-period, 1 3/4" Garrison Belt---is made in the Old World Method: By Hand and Hand-Dyed & Treated utilizing methods and formulas of the 1890's. A Heavy Chrome-Plated clip point Buckle completes the Authentic look.
For The Fastest of Western - Style Action Shooters or Mounted Shooters; Carrying in,and Drawing your gun from The ARIZONA DANDY is Like Having
All The ACES in the DECK!
CREDIT CARD ORDERS
CALL:
(361) 389-4566
TO ORDER CALL
(361) 389-4566
TM